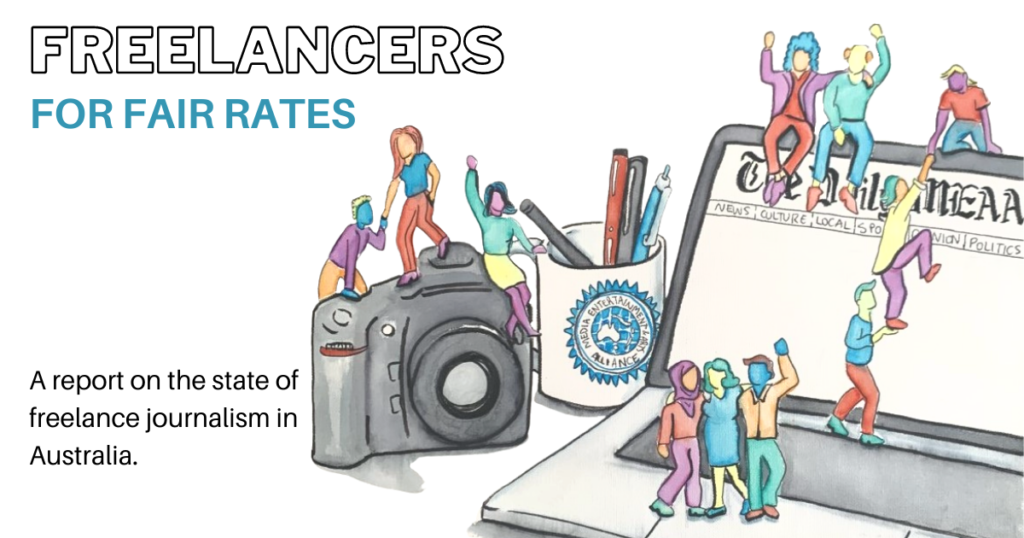 A MEAA report on the state of freelance journalism in Australia.
A 2021 survey of over 470 freelance journalists, photographers and media workers has informed MEAA's "Freelancers for Fair Rates" report.
The findings of the report show a crisis in our industry, with more media workers freelancing than ever before and most struggling to earn a living wage or save for the future. The race to the bottom on costs by media outlets is leading to a decline in wages, conditions and job security for both freelance and in-house journalists and in the quality journalism that the public deserves. An industry wide campaign led by MEAA members, to establish a floor minimum pay and conditions for all journalists and media workers is the way to fix the problem and will be launched in early 2022 at a mass meeting of freelance MEAA Media members.